Live in Henderson's Green Valley neighborhood? We service many high-end homes in this area.
Your Green Valley pest control team is only minutes away and we can help with everything from general pest control and prevention to extreme rodent problems.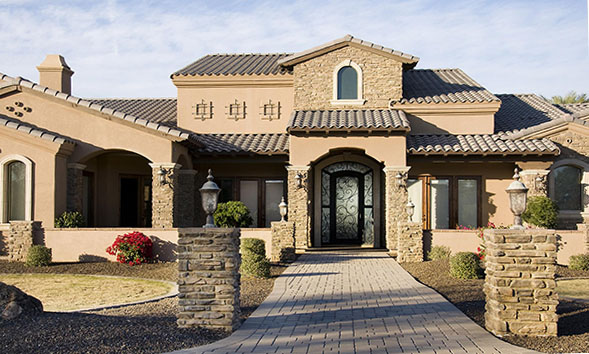 Service Guarantee
A 30-day service guarantee applies to every one of our Green Valley pest control jobs. If the bugs come back within 30-days so will we – no additional charge.
Founded in 1998 we have expanded carefully and steadily to ensure that all our Green Valley operator employees are trustworthy people.
Our business requires us to be in and around people's homes and on their property. It's important for our employees to be people we can trust and ultimately people you can trust as well.
Affordable Pest Control in Green Valley / Henderson
Our rates are fair and affordable. For general pest control and pro-active prevention, you can choose a one-time service or a pre-scheduled month-to-month application.
Many pest control companies in the Henderson, Green Valley and Greater Las Vegas area will discount an initial service call and then want to lock you into a contract to finish the job. Our pricing is always simple and straight-forward with NO contracts.
Scheduling and Payment methods
Scheduling your pest control service in Green Valley is easy. We respond to every phone call, text and email within 24 hours. In most cases, we can fit you into the schedule within 24-72 hours.
Payment can be made at the time of service, and we accept all major credit cards, check, cash, venmo, zelle and apple pay. Call 702-566-7057 for the fastest response.
Common Questions
Do you have insurance?
Yes, we are fully insured with General Liability Insurance, Workers Compensation and Commercial Auto Insurance.
Will you need to come inside for treatment?
Most residential treatments can be applied outdoors but some pest problems may be better resolved from indoors. If we need to come into your home, we'll explain the reason why.
What products are used for treatment?
All of our pest control products are EPA approved and labeled for use in daycare facilities, hospitals and veterinary clinics etc. We take extra time to ensure our application strategies are always family and pet-safe.